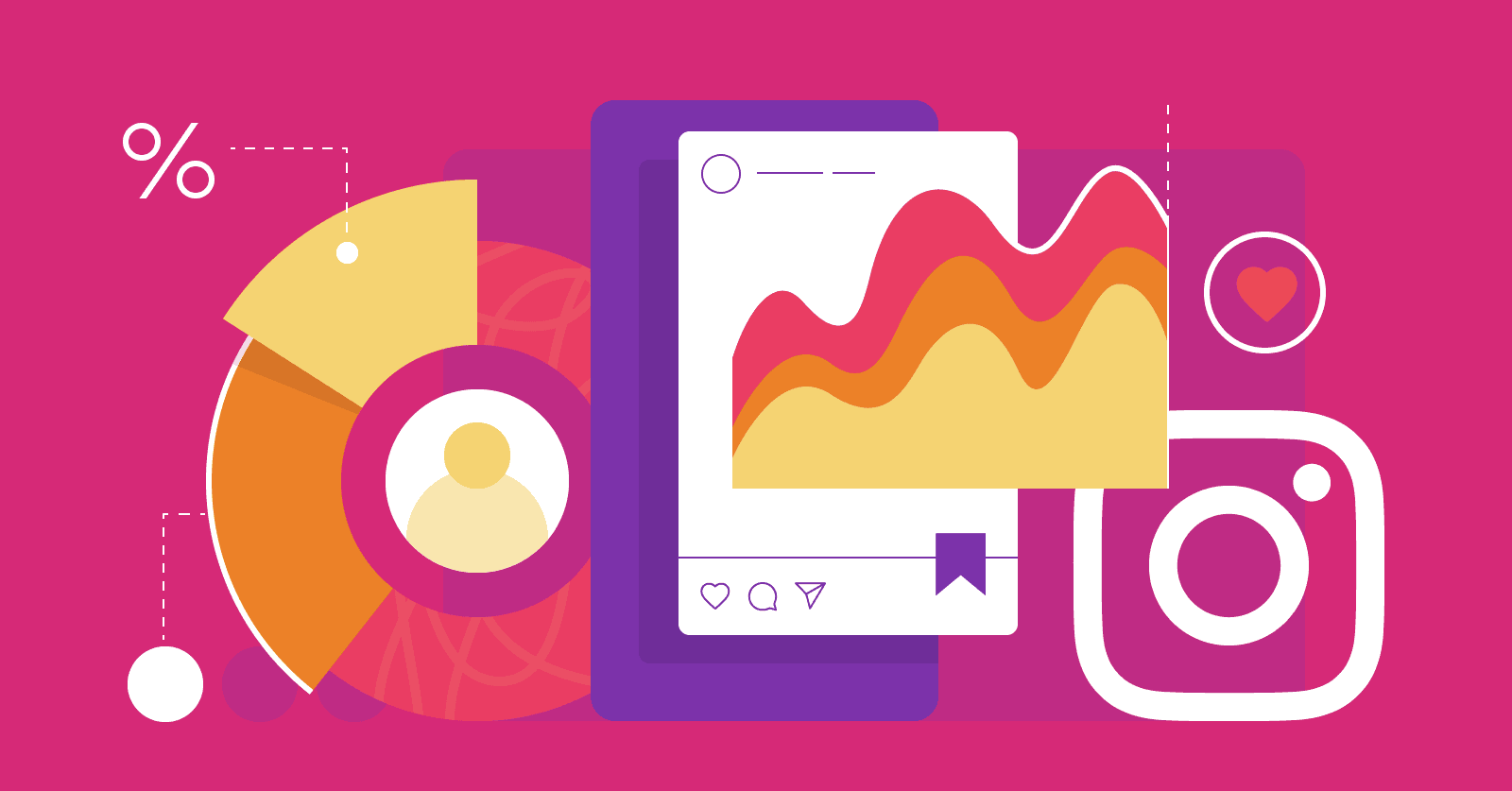 Actors, bloggers, singers and other celebrities make millions on Instagram through contracts with large corporations. But people without international fame can also make good money on the social network. According to Hootsuite, Instagram is the world's most downloaded app, the eighth most visited site on the planet, and the fourth most popular social platform after Facebook, YouTube and WhatsApp. Let's look at how to make money on Instagram, how to monetize your content and how much income you can generate.
Contents
Instagram as a platform to make money
Instagram is an international social network popular in almost every country in the world. It has 1.386 billion daily active users and 2 billion monthly users. The main age of its target audience is 25-34 years old and Instagram is also a favourite social network of generation Z, those who are 16-24 years old now. Interestingly, according to fresh data as of January 2023, men outnumber women: 52.2% versus 47.8%. According to eMarketer, an average Instagram user spends 30 minutes a day on the social network.
It's estimated that you need a minimum of 5,000 followers to start monetising your audience. This is because the visibility of your posts and storis is probably in the 10-25% range. And an active audience is 10-25% of the first 10-25%. Thus, having 5000 subscribers is likely that your active audience can be about 100 people.
Instagram audience
Instagram has nearly 2 billion followers each month
Whether or not you can make money on Instagram also depends on the blogger's own efforts. In order to receive a stable income, it is important to make business on this platform a full-fledged activity, devoting all working and sometimes non-working hours to it. You will need to create useful or entertaining content. Monetisation of popular content can take place in various ways, such as through the sale of goods and services or through advertising.
How much can you earn on Instagram in 2023?
Earnings on Instagram depend on the popularity and so-called personal brand of the blogger, the number of followers, the topics, the chosen method of monetisation. Several factors influence success: how much in-demand content the blogger creates, how often, whether he or she knows how to gain audience loyalty and whether he or she has a marketing and entrepreneurial mindset.
A beginner blogger can get as little as $30-$100 for a single post, or even a barter for the goods advertised, while a million-dollar star can get from $10,000 upwards. There are schemes of work when the payment depends on the level of subscribers' involvement: for example, up to $0.5 for a Like or $1 for a comment. In this case, if a post gets 100 comments, the payment is $100.
How to get followers on Instagram
Any way to make money on Instagram will require the development of an account, regularly publishing useful content in a variety of formats. The social network supports standard posts – photos with a description of up to 2,200 characters, storis, Reels, IGTV, galleries.
The best ways to get more subscribers:
first of all, invite friends, colleagues, subscribers from other social networks;
make a content plan that is interesting to your audience and follow it;
use all formats to gain more engagement, to promote yourself to recommendations;
promote your posts, reels and stories using Facebook Ads;
buy ads from bloggers with a similar audience or theme.
1. Collaboration with brands
This type of earnings is suitable for bloggers with a minimum of 10,000 subscribers and an active live audience. Subscribers must like and comment on the publications regularly. This is checked by potential advertisers. To make money on Instagram, you must choose a theme that will be in demand among a wide audience and in which the blogger is well versed.
You can find an advertiser by sending a commercial offer to a large number of companies directly or distantly related to your profile. It is worth describing in detail why it is profitable to advertise on your account.
Also, advertisers themselves are always looking for new opportunities, so it is more likely that there will be those who will offer you a partnership on their own.
Before the start of cooperation, the blogger and the advertiser agree on the format of the advertisement, the pitch and the creatives. The blogger publishes the post with the advertisement at the right time and gets paid.
Examples of advertising formats:
native presentation of the product, a recommendation on behalf of the blogger;
reference to the brand;
reference to a hashtag;
shooting a stills or reels based on an agreed script;
Brand Ambassador, where the blogger is required to regularly post posts mentioning the company.
2. Affiliate networks
Affiliates or CPA networks are services that aggregate offers from different advertisers. A blogger on Instagram natively recommends a product or service for profit. If visitors to his account buy the product, the blogger is rewarded. The recommendation is given in the form of an affiliate link, by which the advertiser determines from whom the customer came.
Examples of affiliate networks:
CPA networks offer advertisers products from different categories: clothing, shoes, language courses, banking products and others.
How to start earning in Instagram from affiliate networks:
register in the CPA-network;
choose an offer;
take an affiliate link;
to come up with a text, video or image to advertise;
place advertising creative, analyse audience behaviour, click-throughs on the link.
Earnings depend on how much the product is in demand. The audience can be of any size. For example, if there are dozens of subscribers and one of them buys a product, the blogger will receive payment. The larger the audience, the more likely it is to reach a high income. Affiliates offer an average of 10%-30% of sales. One of the tip-offs is subscription-based offers, as you can make a profit every month from each user payment.
3. Referral programs
The way to earn in Instagram from scratch and without investment is similar to earning from affiliate networks. When earning on referral programs, the blogger cooperates directly with the advertiser.
For example, the blogger uses a hosting provider who has a referral program. The blogger can recommend this provider on his Instagram, and if any of his friends also purchase the service, the blogger will receive a payout.
You can use Google to look for referral programs, but first think about which services and stores you use yourself? Perhaps they have a referral program. For example, you can write posts with reviews, shoot posts and Reels with unpackings and put referral links to products from Amazon. Amazon will pay you up to 15% of what you sell!
4. Sales of goods and services
Instagram gathers an audience from all over the world; anyone can become a potential customer. It's fair to say that you can sell just about anything. Exceptions can be B2B – goods for business or B2G – goods that are sold through tenders and public procurement. At the same time, Instagram can become a platform for selling B2B services, such as SMM, copywriting, web development, business training.
The most interesting topics for users are:
travel;
music;
food, drinks;
fashion;
movies, serials;
health and fitness;
electronics;
cosmetics;
sports.
5. Online store in Instagram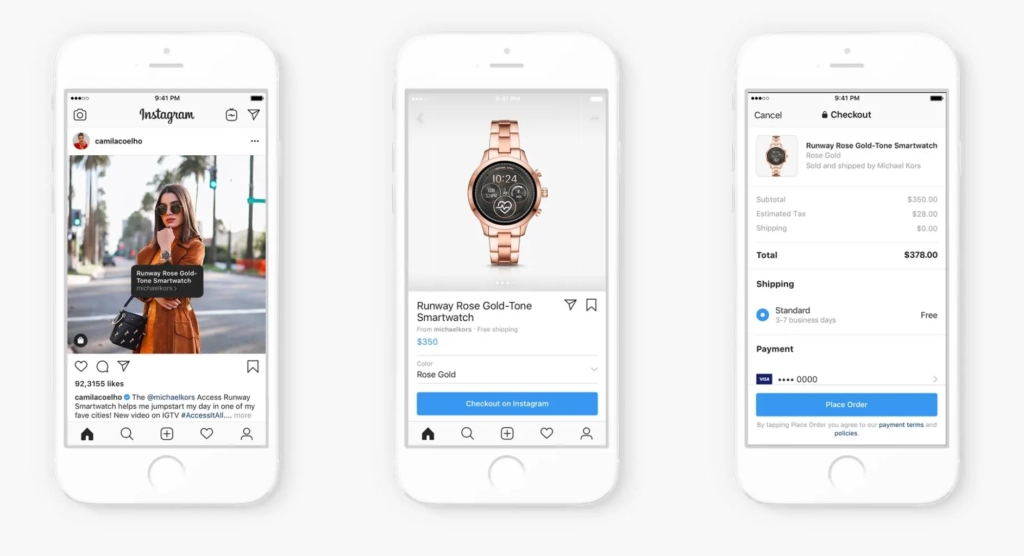 On Instagram, you can set up an online store using the Instagram Shopping option as well as the Taplink service.
Instagram Shopping allows you to sell products through publications, storis, "Shop" and "Review" tabs. To promote an item, you need to upload a photo of the model; Instagram will allow you to tag up to five items per publication or up to 20 items per carousel.
Taplink is an inexpensive external service that allows you to quickly and conveniently create a product catalog, accessible through a link in the profile description.
People can buy products directly from Instagram by ordering in Direct, they can also be led through a link in the profile to their online store website on CMS, where they can make orders.
Those goods that "choose with their eyes" are in demand:
clothing, shoes and accessories;
jewelry, costume jewelry;
cosmetics;
products of author's work;
healthy food, farm products, eco;
toys;
books.
How to make money in Instagram with your store:
Study your competitors, make a portrait of your target audience, identify their pains, highlight benefits, benefits. Such analysis should be done 1-2 times a month, because trends, fashion and the situation in the market are changing rapidly, and the assortment needs to be adjusted in time to these changes.
Specify the cost of goods at once. The customer will not write to the Direct to find out the price, he can go to a competitor.
Respond to the customer in a timely manner. If the client asks a question, he won't wait long, answer him right away, before he forgets that he wanted to buy something.
All pictures of the goods should be of high quality. It is better to hire a good design studio.
6. Dropshipping
Dropshipping is the cooperation with a company which organizes the business process of buying from the receipt of money to the delivery of goods to the buyer. The advantage of dropshipping is that you deliver bulk goods to the partner's warehouse and bring potential customers from your blog without thinking about the rest.
7. Selling your own goods and services
Instagram is a suitable platform for craftsmen who make their own products: clothing, accessories, toys, bouquets, cakes, souvenirs and other creative products. You can sell digital products: stickers, masks, electronic art books, art, self-written software. You can also sell your own services, such as repairs, a photographer, a designer, a babysitter. You can get monetization ideas and product model ideas from Etsy, Ebay, Pinterest, and other international venues.
If you provide a service, you can set a booking widget from service Skeedee.com and put the link in your profile description. It's the most helpful for beauty industry such as manicure, haircut or cosmetology. Customers will be able to see actual prices and to make an appointment without leaving Instagram app.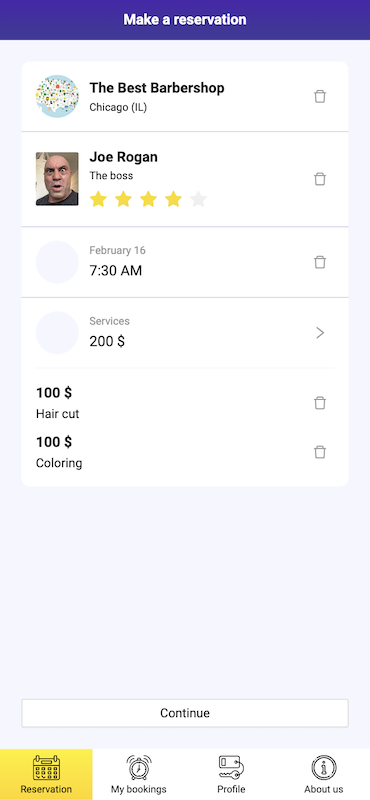 8. Merch
Merch is branded merchandise with the blogger's branding. Earnings are suitable for those who have formed a loyal audience of real fans or those who have a strong personal brand and a certain degree of fame. To sell merch you need to promote your account, gain commitment from your audience, constantly showcase your creative products, and demonstrate talent and tricks your competitors don't have.
For example, a person who considers himself a professional illustrator or a musical group that performs on stage could try to sell merch. Merch may be T-shirts with prints, mugs with drawings, notepads, pens, playing cards and many other souvenirs.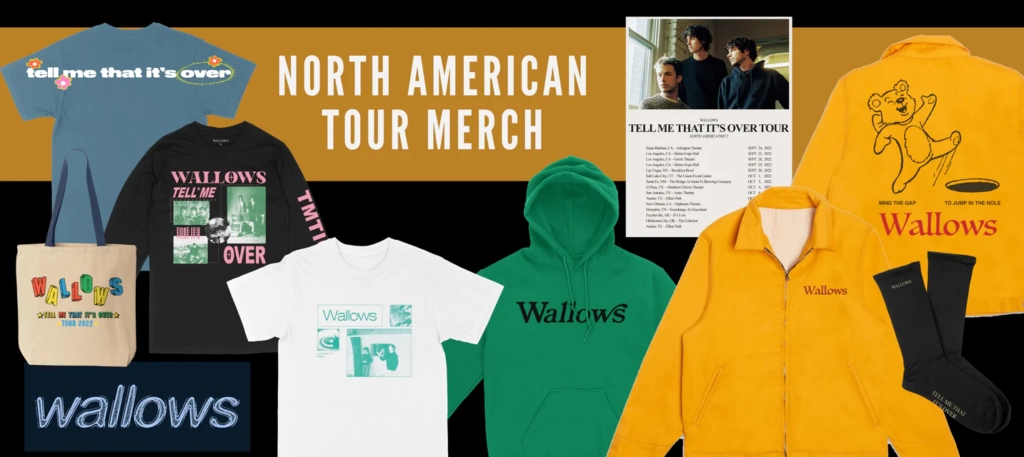 Price merch sets the blogger himself. It is important to properly calculate the cost of such goods, put in the pricing of raw materials, shipping. Selling merch can be considered more of an additional income in Instagram. Stable sales here may not be.
9. Consulting
The income from consultations suits experts who understand the subject in depth and have a confirmed practical experience or education. For example, psychology, law, marketing, financial literacy.
To pay for consultations to become a stable source of income, you need to continually learn, improve professionalism. The competition in the field of consulting is high: you will need to find a narrow niche within the in-demand topic. For example, if it is marketing for small businesses – a narrow specialization could be consulting only on the promotion of only cafes or only on the promotion of hairdressing salons.
To gain credibility and prove expertise, you can give free advice, share information in the form of posts or storis.
Benefits of consulting:
The blogger can fully work for himself, projects and clients he seeks and chooses on his own.
Consultants have prospects: over time, he can open his own school, assemble a team.
For this way of earning in Instagram you will need constant expert content and a lot of subscribers – at least from 5,000-10,000 people, plus their likes and comments, reviews. The number of active subscribers will be
10. Online trainings and marathons
This type of income is similar to an infobusiness. The blogger conducts a multi-day training, which involves consultations, lectures, communication with subscribers, solving cases, and homework. Clients on Instagram get acquainted with the blogger's profile, go to his site, and order a course. Another option is to have a separate account with paid access, where clients go after they pay and get tasks for the marathon there.
To earn the trust and attention of clients, you need to develop your expertise not only on Instagram. You will need networking, cooperation with the media, guest posts in industry publications, and participation in offline events. All of this is needed to develop a personal brand, without which clients won't buy training.
11. Organizing contests, giveaways.
It is earnings from the gamification of accounts, increasing the involvement of users. The customer – a company or a blogger – hires a specialist who knows how to organize marketing events on an account: mini-games, contests, giveaways, quizzes, polls. Such gamification is used in posts, storis, Reels, marathons, online courses.
The performer should have organizational skills, understand the audience of Instagram and the customer's business, be able to negotiate, constantly come up with creative and effective ideas, analyze statistics and results.
Earnings depend on the scale of the action, the skills and abilities of the performer-organizer, the number of such orders.
Another way of earning on givahs is suitable for big celebrity bloggers. Income scheme: blogger-millionaire finds sponsors and charges each of them, for example, $ 5000. If you have 20 sponsors on a gif, you have a budget of $100,000. The blogger buys prizes for the raffle at $ 25,000, and keeps the remaining $ 75,000. Sponsors benefit by having new subscribers and clients.
12. Donations
Donates are voluntary contributions from subscribers and fans. To get donations, you can leave a message in your profile header, include details where subscribers can transfer them if they wish.
Subscribers can send money as a gesture of gratitude for useful quality content. A blogger can also state a goal to raise money for charity or to buy photo or video equipment to help shoot better-looking content. Earnings from donations can be unpredictable.
Conclusion
You can start making money on Instagram without investing, but you need an audience of real people. You will need to spend money on advertising, training, paying for services that facilitate work, buying quality photo and video equipment. Your investment will pay off if your blog becomes your business. You can combine the different monetization options described above to get a high income.