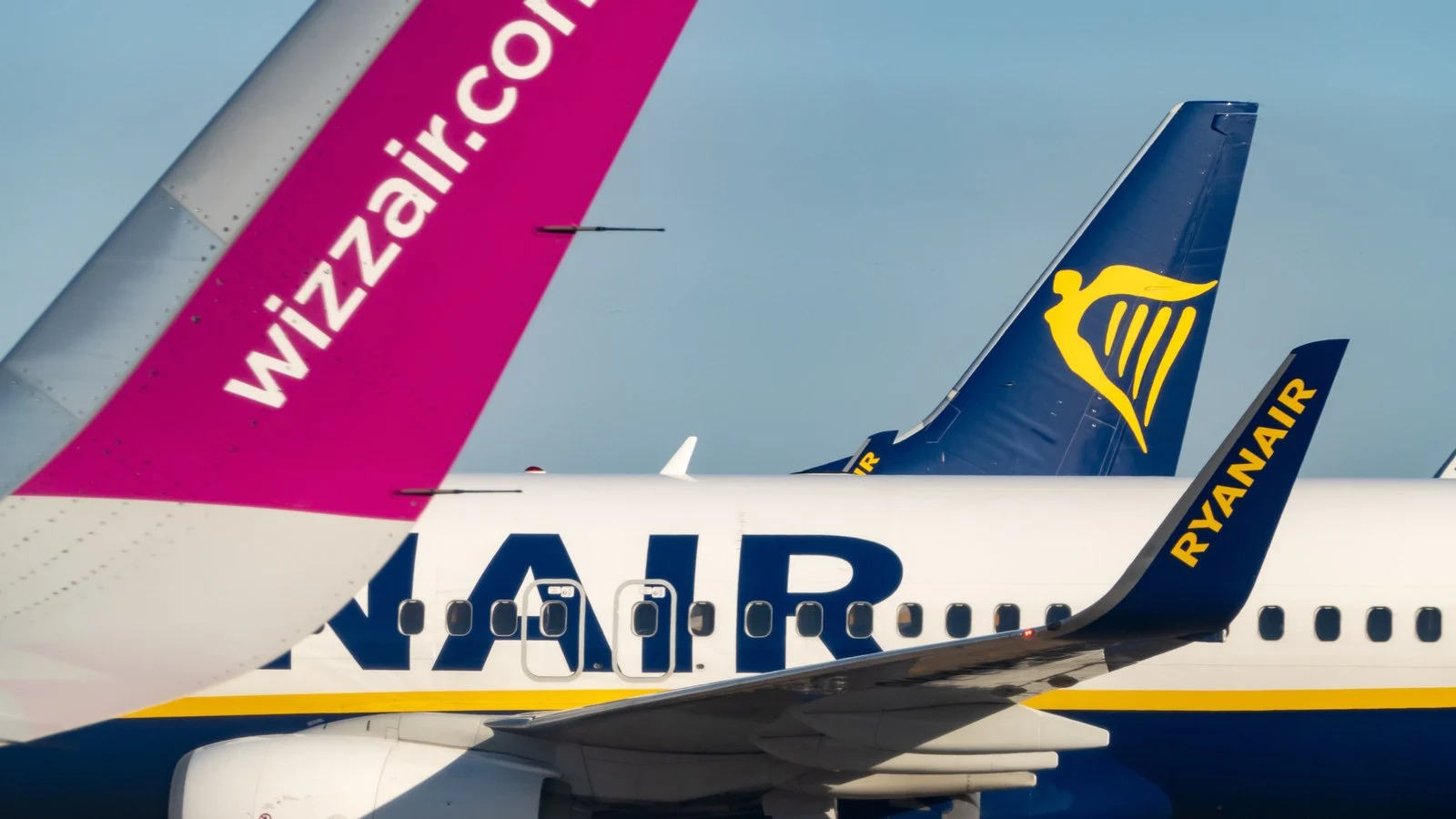 Many people think that a low-cost airline is a cheap and super-serdy company that saves on food, puts more seats on the plane, and charges for every little thing, including having the whole family sitting next to each other. Of course, the business model of budget carriers is built on something else. And if everything is done properly, then there's nothing wrong with service. They typically operate with a business model that aims to minimize operating costs in order to offer 10$/10€ tickets to customers.
The basis of the business model of a low-cost airline is not "more seats on the plane", "no free meals" and "no free luggage, and you can only take your wallet in your hand luggage so you can pay for a dried-up sandwich", but:
The same type of fleet of ships -> lower costs for pilot training, maintenance, etc.
Minimum time on the ground -> it earns when it flies, not when it stands (minimize it would be good to even minimize the time of landing and disembarkation of passengers up to the simultaneous use of two gangways – from one passengers go out, the other to get in). This greatly affects the route network and schedule.
Minimizing staffing levels: Low-cost carriers typically have smaller, more efficient staffs and may outsource some functions such as baggage handling and maintenance. Aircraft cleaning by flight attendants, not airport services.
Refueling with water and other consumables at your own base, not at the airport of arrival.
The use of cheap airports. So often in Europe, budget carriers don't fly to the big hubs, but to smaller, farther-away ports. So if your flight goes to Paris, more likely RyanAir or WizzAir will get you to Paris Beauvais, which is 55 miles (90km) away from the Eiffel Tower.
Yes, some other little things like paid check-in at the counter (free on your own) and very paid instant noodles.
Charging for extras: checked-in baggage, in-flight meals and drinks, advance seat selection, surcharge for seats with extra space.
They are selling tickets directly to customers: By selling tickets directly to customers rather than through travel agents, low-cost carriers can avoid paying commissions.
And the last one, there are about 180 seats in the most popular planes, used by low-costers. Not all these tickets are so cheap. Usually the price rises with the occupancy of the flight. That's why there may be people on neighboring seats, one of whom paid 10 times more than the other. The same flight, the same route, everything is the same, but the prices are so different.
If a low-cost carrier is built on these principles, they're usually fine with service, because they save money elsewhere.